I'm a sucker for vintage shoujo illustrations, and also for beauty products. Most of my Amazon wishlist is composed of these sorts of items.
I love the manga Rose of Versailles, and it's so cute that I can buy products with the characters I love on them. The two other brands I like are Bihada Ichizoku, and Kiss me Heroine. Both started out just as makeup and beauty products, but Bihada does have an anime now that I have yet to watch.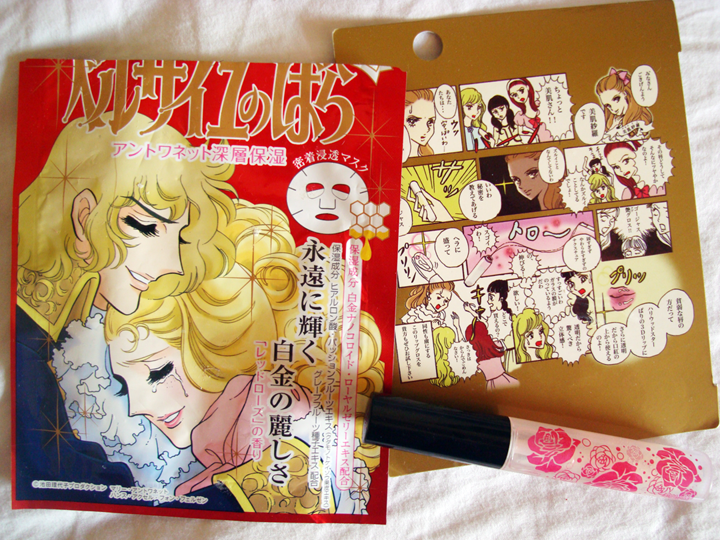 I have recently purchased
La Rose De Versailles Face Mask Red (Deep Moist)
and
Bihada Ichizoku Gorgeous Lip Gloss (Clear)
I chose this Rose of Versailles mask because I'm quite fond of Oscar and Marie together. The other masks feature Andre or Rosaline, blah.
Look at this beautiful artwork!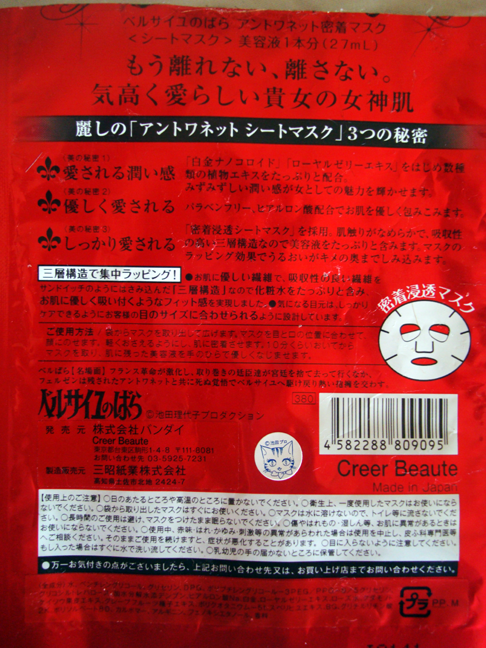 Instructions. I have no idea what this says, so I just put the face mask on and hung out in it for a while until I was bored. Look at that cute kitty!
No Idea if it actually did anything, but my skin felt soft afterwards?
Closer look at the Bihada packaging. What is going on in this comic? Why did they draw the lipgloss container to look slightly like a tampon?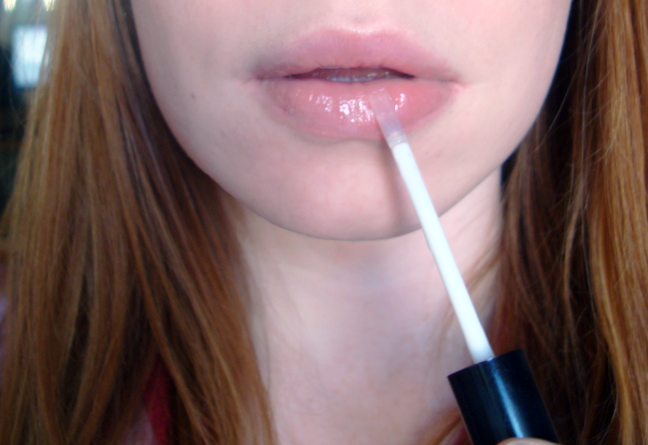 The applicator is like none other I had ever seen. Instead of a brush or a fuzzy thing, it was just flat plastic. It works though, so no complaints. Very nice and glossy!
This review is from
http://sweetycreamy.blogspot.com